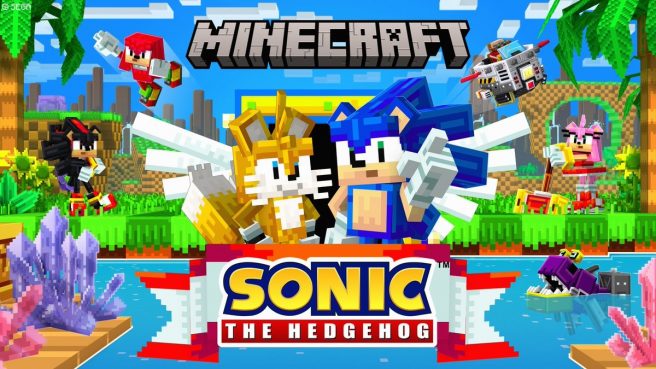 Minecraft players who purchased the previous Sonic the Hedgehog DLC for the game now have access to all new content. It's being made available via an update, and it's entirely free.
The DLC features a new zone to explore and more. Superficially, Labyrinth Zone has been added with a new mission in which players need to dodge obstacles and navigate traps while trying to stop the Master Emerald from falling into the wrong hands. That's along with five character skins.
If that wasn't enough, as a tie-in with the Sonic the Hedgehog 2 movie, players can claim a Knuckles T-Shirt in the Character Creator. It's being distributed from April 5, 2022 until June 4, 2022. The developers at Gamemode One, who worked on the Sonic Minecraft content, "also have hidden little treats all over the in-game world for you to discover". 
The Sonic the Hedgehog DLC for Minecraft originally came out in June 2021. In case you missed it, we have the full details here.
Related