Developers of Minecraft are finally revamping the game with new biomes and unique new mobs in Minecraft 1.19. But for the latter, things aren't going as smoothly as you would expect. One of the highly-expected additions, fireflies, is missing from the Minecraft 1.19: The Wild update and many fans aren't sure why. If you are in that group, you have come to the right place to get the answer to this question. We are covering the story of Minecraft fireflies and their tragic fate. Having said that, there is a lot to cover, so let's find out what happened to the fireflies in Minecraft 1.19.
Fireflies Missing in Minecraft 1.19 (2022)
We have covered the complete history of Minecraft fireflies, so use the table below to explore each section. You will discover when this new mob was announced, when it was supposed to arrive, and much more.
What are Fireflies in Minecraft?
First announced during Minecraft Live 2021, the fireflies were supposed to be a part of the Minecraft 1.19 update. The developers intended them to spawn in the new mangrove swamps biome alongside the frogs in Minecraft. If introduced to the game on time, they would have been food for the frogs and possibly a mechanic to create froglight.
Other than that, due to their design and glowing body, they would have also been a great aesthetic mob for the nighttime. As for the design, the fireflies were literally two square particles, making them the smallest mob ever planned for Minecraft.
Are Fireflies Part of Minecraft 1.19 Update?
Unfortunately, in the Ask Mojang 2022 video, the developers recently confirmed that the fireflies will not be added to the game with Minecraft 1.19 update. They have scrapped the idea of this unique mob for an indefinite period. And in a weird irony, it's because of the community feedback. Find out why fireflies were canceled in the next section.
Why Did Minecraft Remove Fireflies?
The main purpose of the fireflies was to act as food for the frogs. But several players pointed out that some species of the fireflies are poisonous to frogs. Even though they are only poisonous to a few species of frogs in the real world, it was enough for the developers to halt the fireflies' implementation in-game. With no purpose to serve, developers decided that it's better to remove the fireflies altogether rather than adding them for just the aesthetics.
Do Minecraft Players Want Fireflies?
We believe that the developers' decision to remove fireflies was taken with good intentions. But the community isn't so happy with their total removal. Leaving the food element aside, the fireflies could have opened up a route for more insects in the game. They would have also made the swamp biomes much more attractive at night.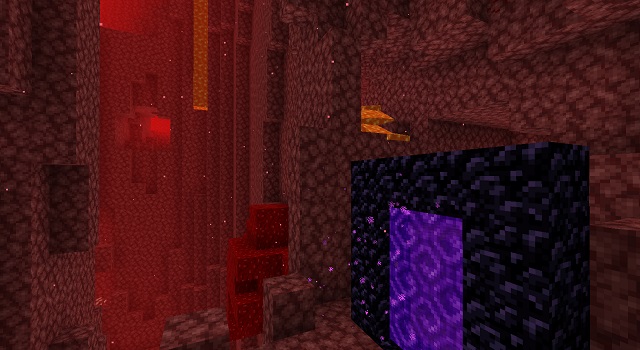 We can further imagine their high potential with the best Minecraft shaders. As mentioned earlier, the fireflies still have aesthetic value to them. So,…