Elden Ring is an immensely famous title and has already gained a status of a masterpiece by now. It has succeeded in doing that in just under a year, since its debut in February few months ago.
ADVERTISEMENT
Article continues below this ad
What makes it compelling is not just the complex design of  open-world but also its characters and the overall aesthetics. There's no doubt about the fact that Elden Ring has a deep lore which can fascinate anyone who likes fantasy themes. Seems like the game just found one more admirer in none other than billionaire and the Tesla co-founder, Elon Musk's ex-girlfriend, Grimes.
ADVERTISEMENT
Article continues below this ad
Elden Ring shines as Elon Musk's ex and music artist Grimes shares stunning images
Claire Elise Boucher aka Grimes, is a Canadian musician, singer, and record producer. Although she began her career with lo-fi, R&B genre, now she's more popularly known for making music categorized under synth-pop, electropop, art pop, indie pop and more. So far, she has released five studio albums.
When it comes to gaming, she has also portrayed a character in sci-fi game, Cyberpunk 2077, apart from contributing with her songs in the open-world title. However, those who know Elon Musk, the business magnate, might be aware about her already. She's the ex-girlfriend of the Tesla co-founder. The two are not together anymore.
But that didn't stop Grimes from showcasing some breathtaking pictures, along with Elon Musk, inspired by the FromSoftware game Elden Ring.
DIVE DEEPER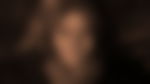 Grimes recently dropped a tweet in which there were two images. They were taken from a Met Gala event, and the artist and Elon Musk were seemingly dressed as characters based on the open-world blockbuster. "When ur best friends are chaos wizards and the Met theme is Elden ring," wrote the artist.
Basically, she also expressed her interest for Elden Ring as she likes themes based on magic and fantasy. With that, she also showed that Elon is not the only person who's passionate about Bandai Namco's hit title. It looks like Grimes is equally mesmerized by the art and lore of Elden Ring.
Fans left awestruck as well as puzzled!
Meanwhile, the fans were simply blown away after viewing the artist's pictures. They just kept praising her appearance and the attire. Some of them were also wondering regarding her choice of sharing moments with Elon Musk. Majority of the users, however, were fascinated by the stunning looks.
C…why post him when you can literally post the damn album release date…you getting harder to defend

— JJ (@signmeups) September 13, 2022
I will never get over this look – this literally screams dark souls/bloodborne. What an incredible work of art!

— Whitty Graphics (@GraphicsWhitty) September 13, 2022
Love the art! There's a Wizard Academy here in Austin. It's pretty cool if u haven't checked it out yet

— Lindsey Salinas (@lweeze4) September 13, 2022
this makes me so happy!! grimes you rock!!!

— lucid fusgott (@astralkoerper) September 13, 2022
ADVERTISEMENT
Article continues below this ad
ADVERTISEMENT
Article continues below this ad
What are your thoughts on the artist's pictures with Tesla's co-founder? Let us know your thoughts in the comments below.
WATCH THIS STORY: Best Open World Games On PlayStation, Xbox and PC