Call of Duty's return to Steam has ignited new excitement among all the franchise fans who are hyped for the upcoming Modern Warfare II. So much so that the game has claimed the first spot in Steam's list of Global Top Sellers. However, the biggest game of 2022 is currently getting an unexpectedly tough challenge from a nearly two-year-old AAA game; it's none other than CD Projekt Red's Cyberpunk 2077.
ADVERTISEMENT
Article continues below this ad
Yes, that's actually right! Cyberpunk 2077 is smashing records on Steam as of now. Especially after the recent Edgerunners update, combined with the launch of a Netflix series based on the lore of the sci-fi title. As a result of positive momentum, the open-world title has now become one of the best-selling games on Steam, while even threatening a heavyweight like Call of Duty Modern Warfare II.
ADVERTISEMENT
Article continues below this ad
Cyberpunk 2077 giving Call of Duty Modern Warfare II a run for its money on Steam!
The CD Projekt Red game was released nearly two years ago in December 2020. Not to mention that it turned into a nightmarish experience for many players following an extremely hyped launch. There were extensive issues in the gameplay. However, the ambitious, open-world project seems to have come a long way since those initial days.
It's because fans are now really digging into Cyberpunk 2077's captivating world, thanks to the recent improvements by the developing team. The performance of the sci-fi dystopian game on Steam's digital store has been undoubtedly amazing lately. Currently, it has become the 2nd best-selling title on Steam's Global Top Sellers list.
Not only has its concurrent players skyrocketed alongside the anime release, so have sales

Cyberpunk 2077 is currently the 2nd Best Selling Game Globally on Steam only behind pre-orders for Call of Duty Modern Warfare II pic.twitter.com/JsUATgMHfx

— Benji-Sales (@BenjiSales) September 17, 2022
Cyberpunk 2077 is only behind Call of Duty Modern Warfare II. The latter made it to the top spot with a large amount of pre-order sales. However, Cyberpunk 2077 might end up giving it a run for its money the way it's swaying the users right now.
DIVE DEEPER
Good days ahead in the Night City!
Apart from having a great run and being the second-best seller, Cyberpunk 2077 recently also garnered a record number of concurrent players. It went past 70,000 concurrent users, for the first time since its launch. All of this implies that CD Projekt Red's team is really putting effort into making it supremely amazing for fans to enjoy.
ADVERTISEMENT
Article continues below this ad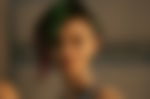 Fans of the AAA open-world will hope the game succeeds in regaining the glory that it had before the release. This time, it looks like it's set to deliver a lot on many different aspects.
WATCH THIS STORY: Best Open World Games on PlayStation, Xbox, and PC
ADVERTISEMENT
Article continues below this ad
The sci-fi dystopian game is now available on all the supported platforms. In 2023, it will receive a brand new expansion titled Phantom Liberty, which is yet to get a release date.
What are your thoughts on CP77's ongoing popularity? Have you played it recently or not? Let us know in the comments below.